The Americanos fair, a trip back in time
In 1778, King Charles III promulgated the Decree of Free Trade with the American colonies and this was the definitive drive for which many embarked on this adventure. It was the era in which big boats were starting to be built on the beaches of Lloret to head for America.
The Americanos fair is a yearly tribute that the town pays to a period of its past without which Lloret de Mar wouldn't be the same today. Recovering the Indiano atmosphere from the beginning of the XIX century, Lloret takes a trip back in time to go back and relive a part of its past: antiques market, exhibitions, parades, music, workshops, dramatised tours…Everything necessary for Be an Indiano.
The boats took between four and six months to make the voyage between Lloret and Santiago de Cuba.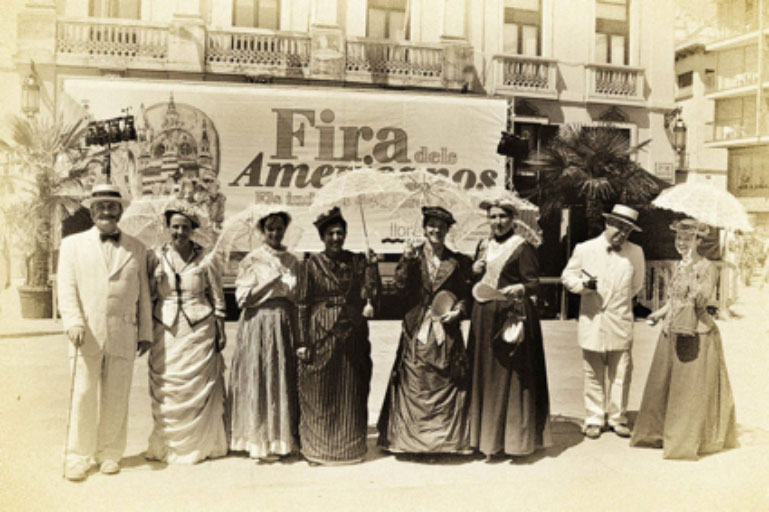 The Americanos fair